Multiple Admins with Access Control
Create multiple admins with access to specific modules access.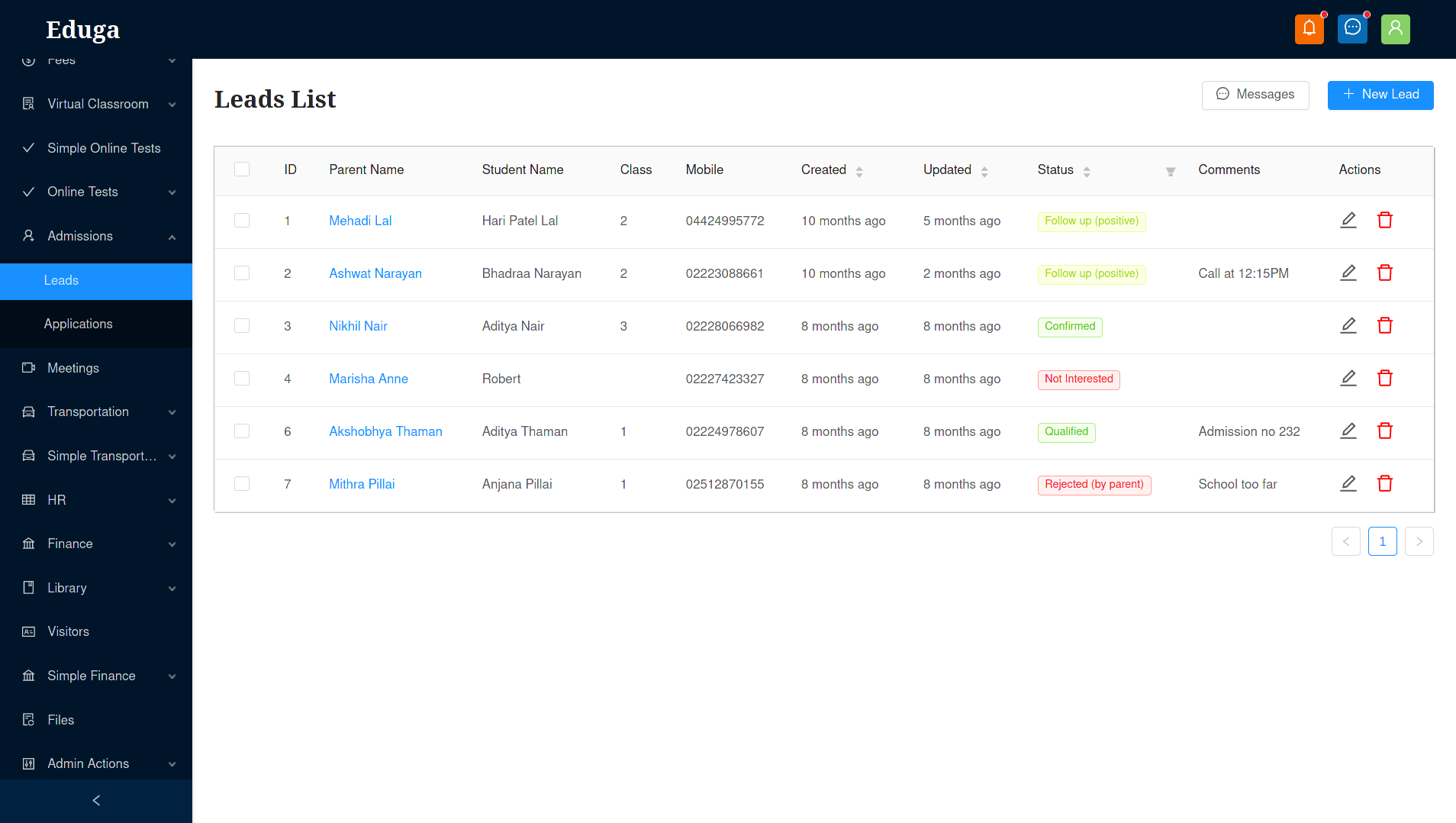 Manage Leads and Admissions
Manage and assign leads and also record calls made to leads (parents)
Use online admission form and get new admissions applications.
Finance Management
Manage complete institute finance with accounts, vendors, expenses, inventory (labs), payroll and income (fees and donations).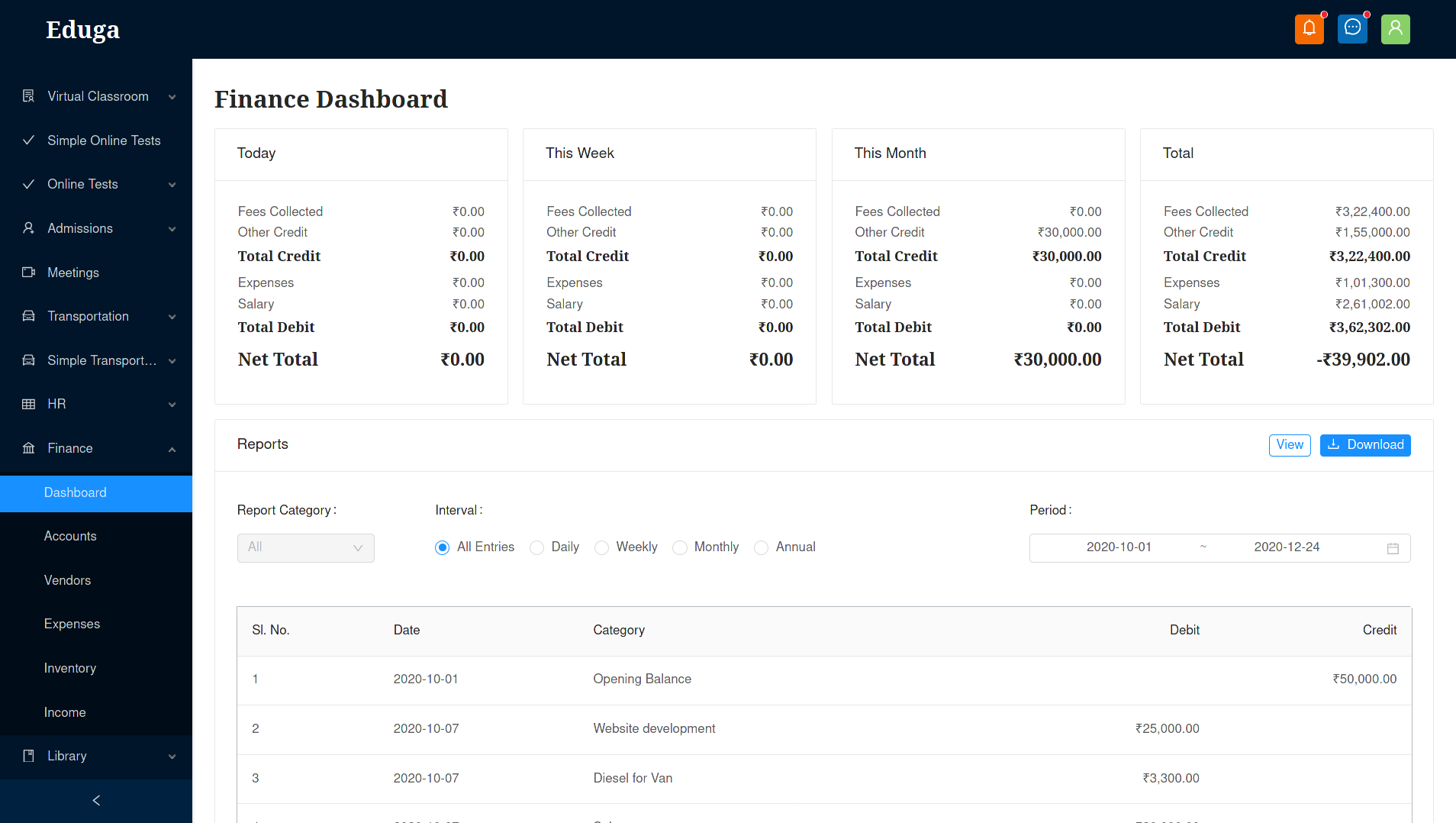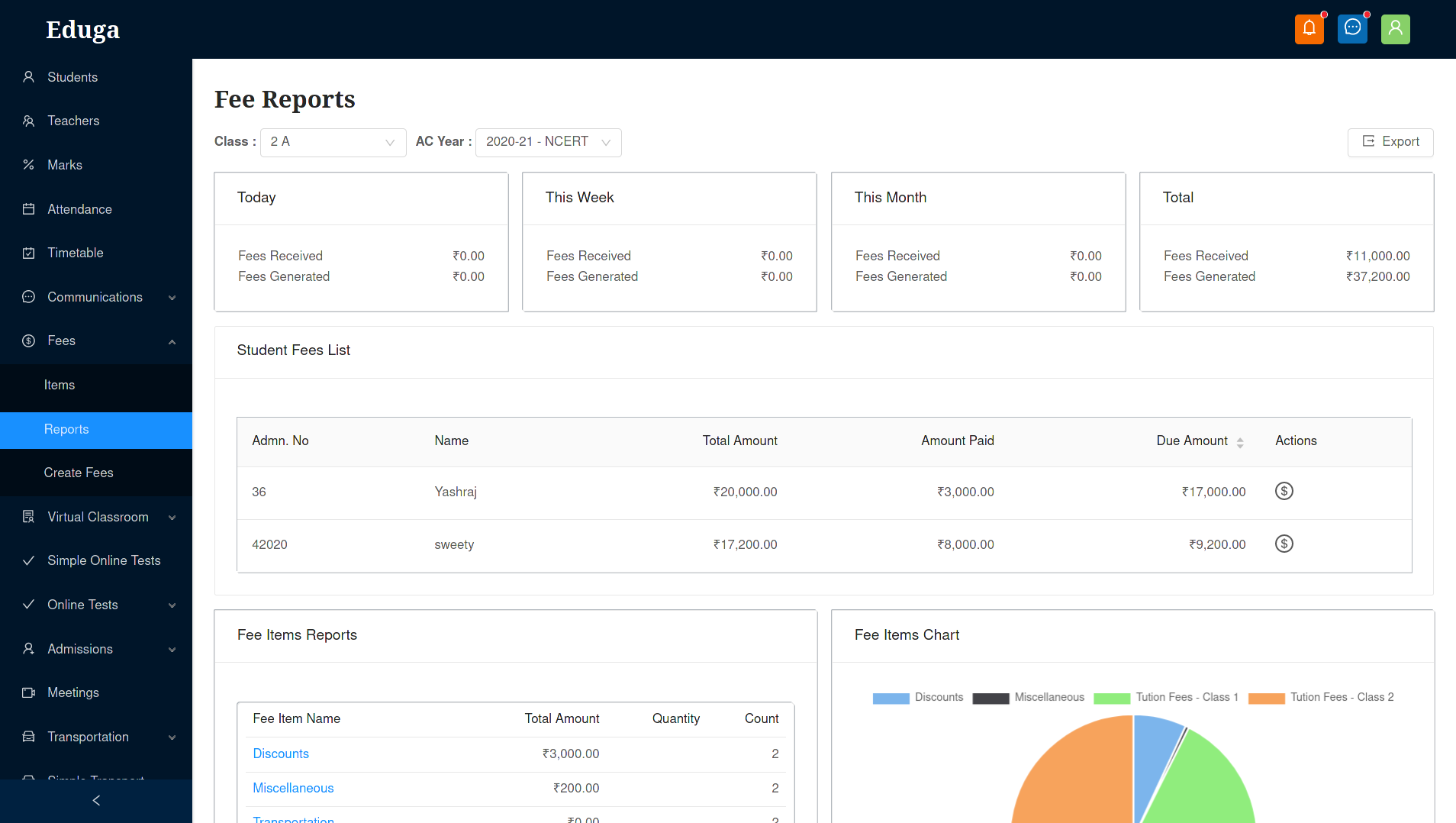 Fees Collection
Collect and manage fees with optional online payment option
Meeting
Create and attend online meetings.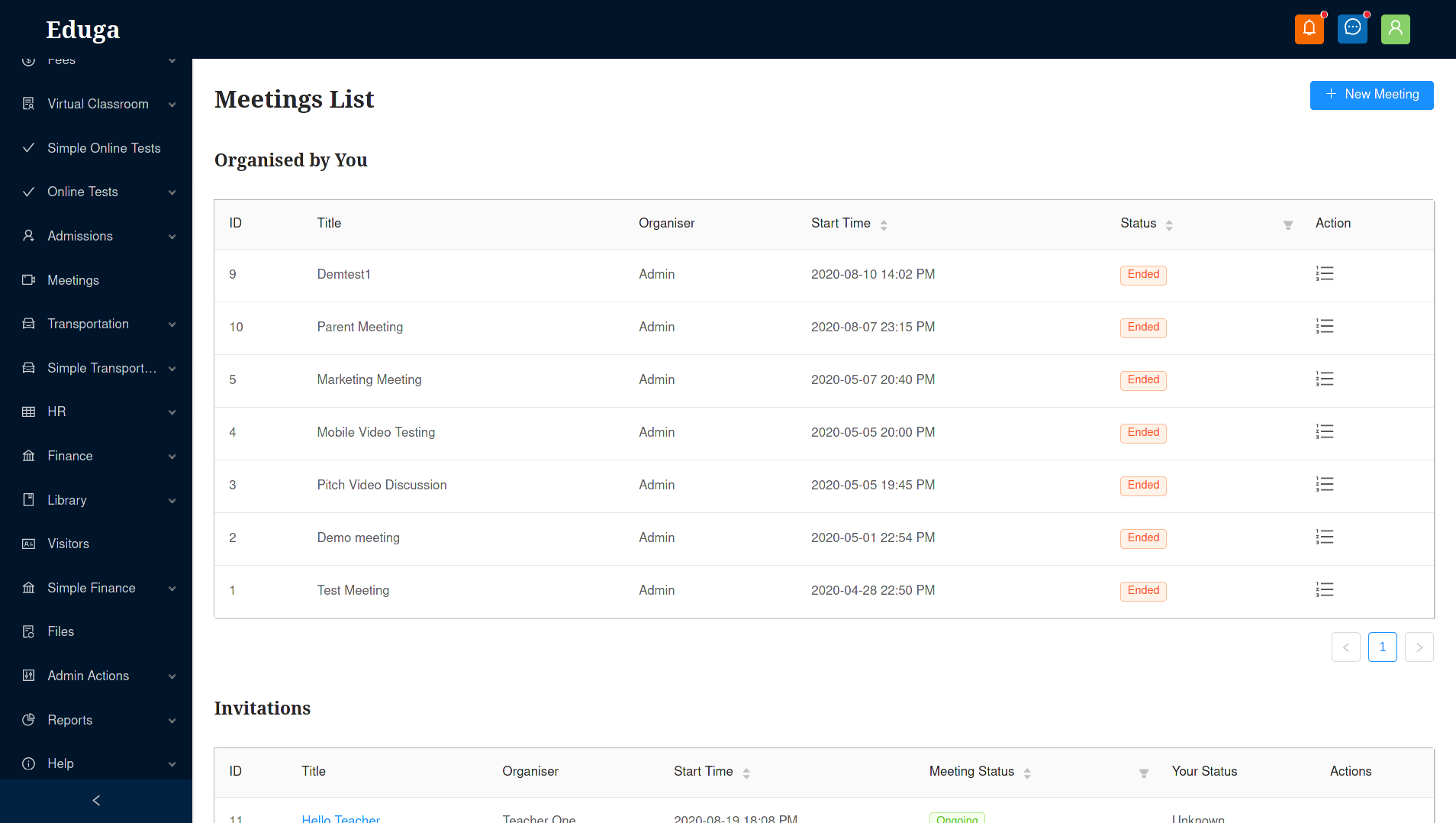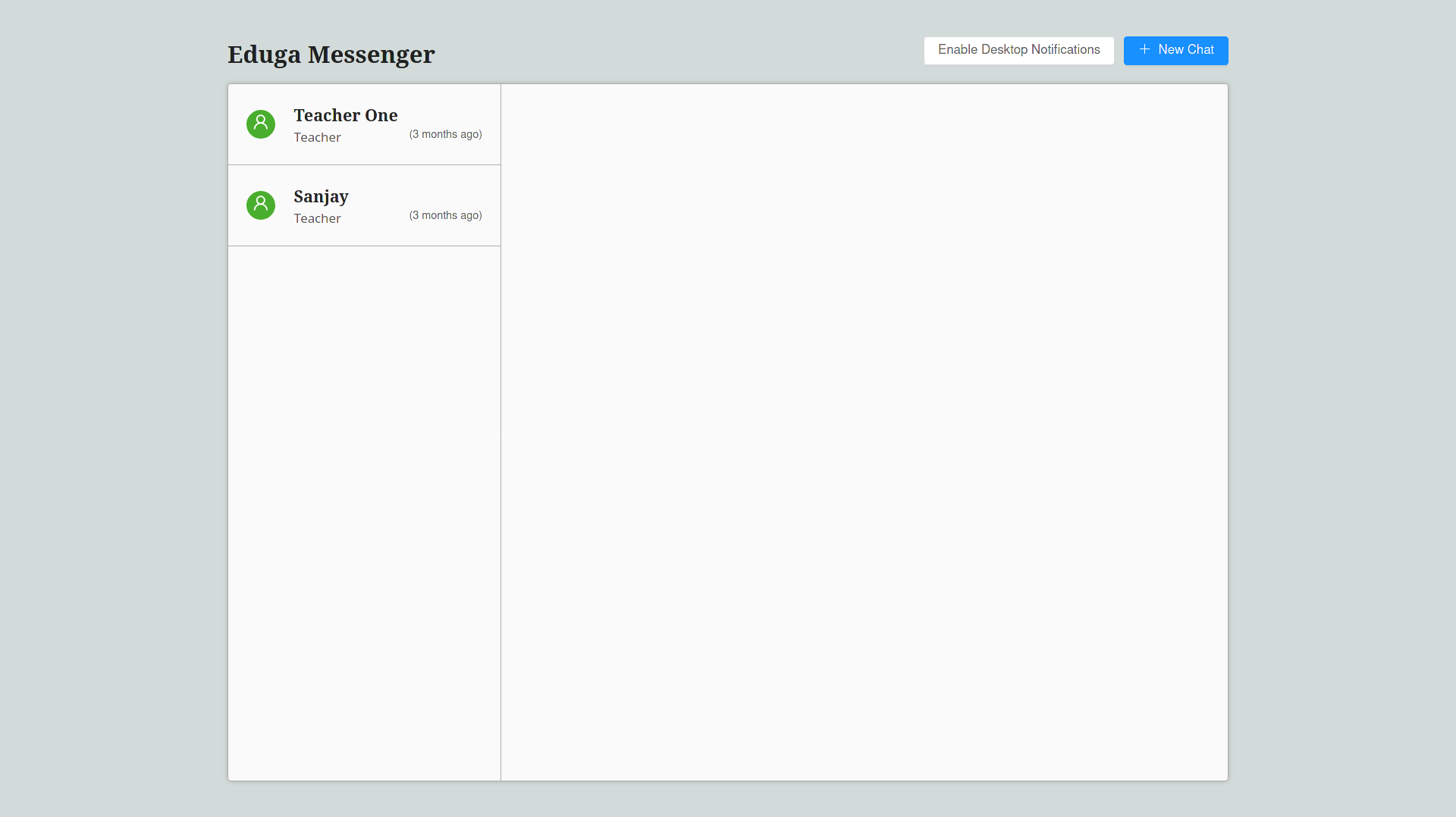 Communications
Send messages, announcements and homeworks via text messages (SMS) or app notifications